Why Order Management Software is a Necessity in the Food Industry
Introduction
According to reports, over 80 percent of all restaurants shut down in less than five years. A majority of these include small to mid-sized restaurants. Many a time, this is due to lack of resources or more so failure to utilize available resources. As a result, such businesses succumb to health-related closures.

Restaurants need to meet certain pre-defined health standards, and this can only be achieved through effective inventory management. By placing timely orders, restaurants can ensure better compliance, which helps prevent health-related closures.

Also, it ensures better management of resources, as restaurateurs can keep a tab on their inventory and avoid overstocking.

As the food and restaurant industry is highly unpredictable, it becomes difficult for the management to make critical business decisions. The very nature of this business makes it difficult to manage its overhead and resources.

Therefore, it is highly recommended that small and mid-sized restaurants make use of technology to handle complex operational tasks. Let's explore the essential traits of an ideal inventory management tool, along with the benefits such technology can bring to your business.
Core Benefits of Order Management Software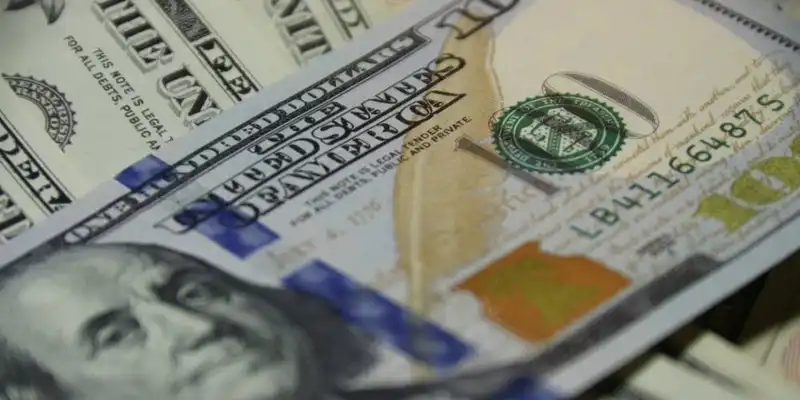 Order management software simplifies and automates the process of inventory management. It lets the user track inventory, place orders and also monitor fulfillment.

By using this tool, restaurants can save time, avoid over-stocking and under-stocking, and ensure better financial control. Here are the core benefits that will come with an order management system.

Adds Budgetary Control
Most restaurants allocate a weekly budget to purchase all of their inventory, but keeping track of how this is spent can be challenging and difficult to keep accurate.

That's because there are typically several suppliers involved and keeping track of all of them can be difficult. Moreover, there is always something that needs to be ordered at the last minute.

By using the right order management tool, restaurateurs can easily track how the allocation is spent, which ensures better budgetary control.

This saves hours of hard work, minimizes the possibility of errors, and makes it convenient to run a restaurant.

Also, it helps reduce costs by allowing you to choose the best deal from the various suppliers.

Improves Menu Pricing
As most order management tools enable ingredient-level tracking, it becomes easier to track the price variations and to plan the menu costing accordingly.

In fact, price fluctuations are one of the most common concerns faced by small and mid-sized restaurants, which results in the closure of businesses.

Unless this is analyzed on a regular basis, smaller restaurants run the risk of running into losses and succumbing to the pressure from larger chains. That's because most large food and restaurant businesses have annual contracts worked out with their suppliers, which includes a mutually agreed pricing pattern.

This enables them to dodge the risks that come with price fluctuations something that smaller restaurants cannot do.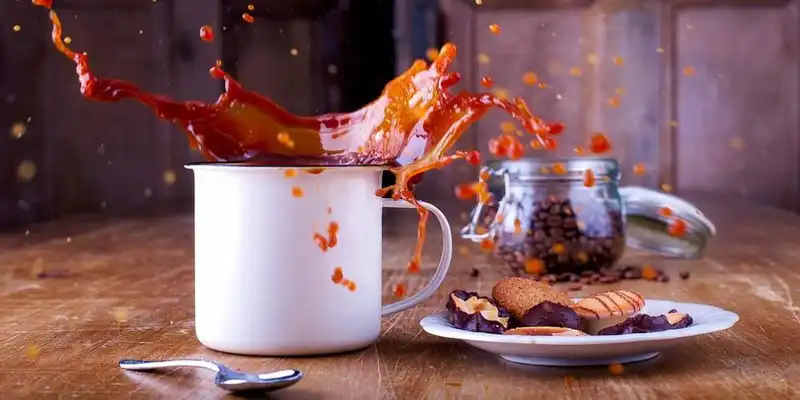 Eliminates the Possibility of Human Error
Using an order management tool eliminates the possibility of missing out on ordering something. By pre-scheduling orders or making use of an ordering tool, you will be provided with intelligent order suggestions that can assist in placing prompt and timely orders.

As all the entries are made in one place, it also eliminates the possibility of miscalculations or placing wrong orders.

Aids in Better Decision Making
Purchase management requires making several decisions, all of which are geared towards maximizing profits without compromising on quality.

Doing this requires historical data, as you can then compare the prices and feedback from your staff. This is why using spreadsheets in the restaurant industry can turn out to be too complex and time-consuming.

As every decision connected to a restaurant involves giving due consideration to both qualitative and quantitative aspects, using an order management tool that quantifies data, as well as provides a platform to communicate, is most desirable.

Effective Management of Resources
Large food and restaurant chains have higher liquidity, and therefore work out strategic long-term vendor contracts with suppliers. However, that is not how smaller restaurants operate and therefore face the tough challenge of avoiding both overstocking and under-stocking of inventory.

While under-stocking prevents the restaurant from fulfilling orders, overstocking causes wastage and hinders the restaurant's cash flow.

So there is a need to strike a balance, which requires all the data to be in one place and that is precisely why a restaurant must invest in an order management tool.
Things to Look for in an Order Management Tool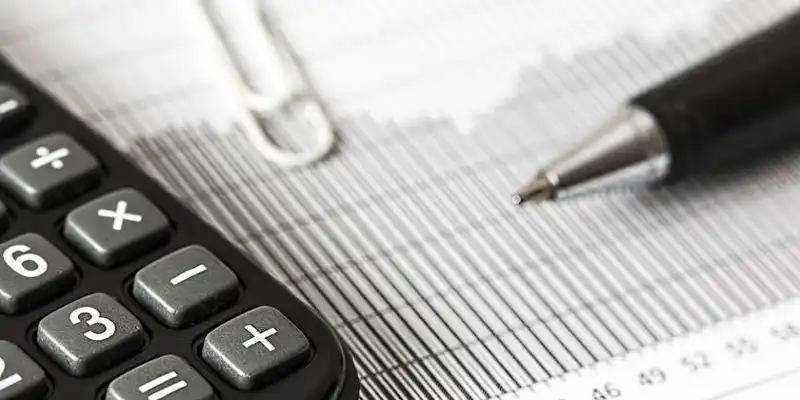 Now that we have discussed the benefits of using order management tools, it is important to know how to choose the right one for your business.

As every restaurant is unique, it is important to make this choice based on individual needs. However, there are some common traits that you also need to look for.

Before choosing an order management system, restaurateurs must run a self-assessment and figure out the problem areas, as every restaurant has a unique set of problems to address.

For example, the concerns faced by a single-unit restaurant would be quite different from those faced by a multi-unit restaurant. So, you need to start by assessing your individual requirements.

To help you make the right decision, we have listed some common traits that restaurateurs need to look for in order to choose the right order management tool.

Accessibility
When choosing an order management tool, you need to ensure easy accessibility, which is only possible when the chef, storage manager, purchase manager and everyone else involved can remotely access real-time inventory details.

The only way to do this in the most cost-effective manner is by choosing an order management tool that is accessible through mobile devices.

By choosing a tool that meets this criterion, you enable your staff members to update and access inventory-related data, on-the-go. However, as most mobile devices make use of Android or Apple operating systems, it is important to find an order management tool that is compatible with these platforms.

Timely Purchase Reminders
Nine out of every ten restaurants in the US employ fewer than fifty employees and with a turnover of over 75 percent, restaurateurs need to find ways to automate tasks such as inventory management.

By using technology, this becomes a lot easier as restaurateurs can consolidate all of their orders into one and also set critical levels for each ingredient. When an ingredient hits that critical level, the tool automatically pops up reminders, which prevents under-stocking.

Vendor Management
Restaurants have several suppliers for the same items, but the key is to find the most profitable deal. This can only be done by comparing the prices offered by various suppliers, which involves a series of calls and emails.

However, the time and effort involved in this task can be greatly reduced by making use of the right order management tool.

So before investing in any particular order management software, you need to check for features that enable effective vendor management. The software should allow users to conveniently communicate with their existing suppliers and also lets them access their product catalogs.

In fact, this order management software also lets the user find new suppliers, just in case the existing ones run out of stock.

Auto-Schedule Orders
An order management tool that lets you schedule your orders for various items well in advance can be of great use.

This is especially handy for perishable goods and ensuring that they do not go to waste.

So, by spending minimal time to do so, management or the owner can conveniently schedule orders for the entire week.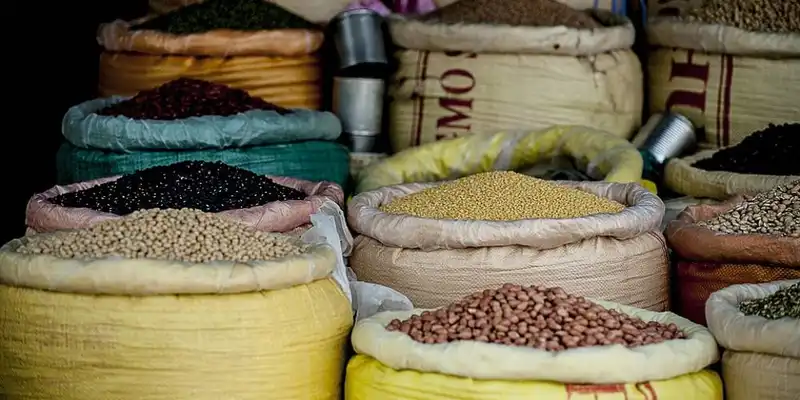 Useful Suggestions
Most restaurants have multiple suppliers for the same items, however, comparing prices and quotes for each one of them can turn out to be an arduous task.

Nevertheless, it can help reduce costs, which is essential for effective inventory management. Since this task involves time and effort, management needs to ensure that the order management tool can truly help overcome this hurdle.

Some order management tools let the user compare prices from various suppliers and choose the most profitable deal.

In addition, it also makes intelligent order suggestions depending on the time taken by the supplier to supply the items. These suggestions enable managers to place orders well in advance, which makes the entire process more accurate and profitable.

Tracking Quantities
Keeping track of quantities and placing orders at the right time is an essential part of inventory management.

Although it may seem pretty straightforward, it is one of the most complex tasks requiring inputs from various staff members such as the chefs, storage managers, etc

Most restaurants fail because they lack effective inventory planning measures and end up ordering more items than required. This can ruin the cash flow of a restaurant and the only way to eliminate this possibility is by automating the entire process.

Therefore, using an order management tool that lets various staff members make necessary entries into the application is recommended.

Cost Analytics
Restaurants can greatly maximize their profits by minimizing the costs of its inventory, which is only possible through effective cost analytics.

Doing this manually can be time-consuming and therefore finding an order management tool that consolidates order-related data into graphs, helps make better decisions.

Facilitates Communication
While choosing an order management tool, you need to find one that enables staff members to communicate with each other. This is essential in most restaurants because most staff members work in shifts, which leads to a potential communication gap.

Moreover, with an order management tool that lets employees communicate through the app, there is no need to defer to previous order-related conversations via email or other messaging platforms.

However, you need to ensure that your order management tool enables instant connectivity with suppliers.

Saves Time
Restaurants have the highest attrition rate of over 75 percent, making it is essential to implement measures that help save time.

By making use of convenient software applications, users can now track the real-time status of the various items and place orders instantly. It also lets users access all the data connected to inventory, with the tap of a button.

Better Insights
By using certain order management tools that track real-time data, restaurateurs can easily gain better insights into individual product consumption.

This enables management to refer to order costs and work out more profitable deals with the vendors. Also, these details help track internal theft, which is rampant in the food and restaurant industry.