How Effective Order Management Can Help Improve Your Business
The Role of Inventory Management in a Restaurant
Inventory management has a deep impact on the cash flow of a restaurant and plays a critical role in minimizing overhead and maximizing revenue. That's largely due to the nature of food ingredients, which are perishable and have a limited shelf life.

So without the right inventory management mechanism, order placement and purchase management become quite a challenge. Things only get more complicated, if a business has multiple chains, as that requires running internal checks before placing purchase orders. In such cases, the manager is required to confirm the availability with other units before attempting to procure them from external suppliers.

The only way to effectively overcome these challenges is by making use of technology that is available to simplify and accelerate the order management process.

Although it may seem like a complex process, it can be managed effortlessly by making use of the right tools and techniques. However, that is easier said than done because there are several factors that have a strong influence on a restaurant's inventory.

Unless a solution addresses these factors, it cannot result in efficient inventory management. However, with a robust solution, it should not be much of a hassle to do so. Let us now determine the various factors that influence a restaurant's inventory.
Factors Influencing Inventory Management Decisions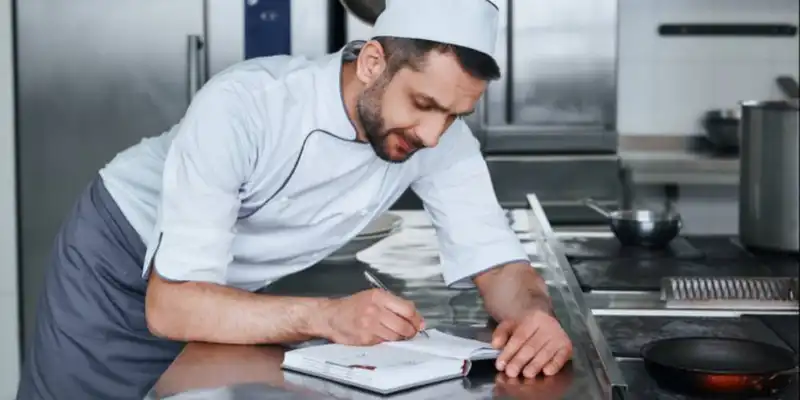 Before stocking up their shelves, restaurateurs need to identify the key factors that influence their buying decisions. That enables the restaurateur or the manager to determine the restaurant's requirements and plan its purchases accordingly. This involves keeping the shelves well-stocked with the ingredients of popular recipes and a lot more.

As you may have deduced, order management involves seeking inputs from various departments, which makes it time-consuming and prone to human errors. So, in order to plan the right solution, one must spend some time determining the key factors that influence inventory management.

Here are some of the most prominent factors that influence order management and purchase decisions.

Shelf Life of the Food Ingredients
Most kitchen ingredients like meats, legumes, fruits, and dairy products are perishable in nature and therefore restaurants must refrain from overstocking them. With this simple and easy to implement the measure, restaurants can greatly minimize wastage and prevent loss of revenues. Also, some ingredients like meats and juices need to be refrigerated and stored in a certain manner, which is prescribed by the concerned authorities. So, the shelf life of the kitchen ingredients has a direct impact on order management.

Consumer Demand
Every restaurant has some very successful recipes, which are always in-demand. So, the Restaurateur or the purchase manager must figure out such menu items and adequately stock up the necessary ingredients.

This sort of classification makes it easier to ascertain the demand for certain ingredients and stock them accordingly. While that can be done by studying the demand pattern, trouble creeps in with the not-so-popular recipes.

Determining the right order quantities for not-so-popular menu items can be quite overwhelming. In fact, this is the trouble area that needs to be focused on.

Dynamic Nature of the Business
Due to the dynamic nature of the restaurant business, there is a sheer need for a real-time solution that helps track consumption as and when it happens. This can only be achieved by making use of technology and innovation to manage the entire process in a hassle-free manner. So, restaurants need to stop relying on outdated spreadsheets, no matter how customized those are and switch to a real-time solution.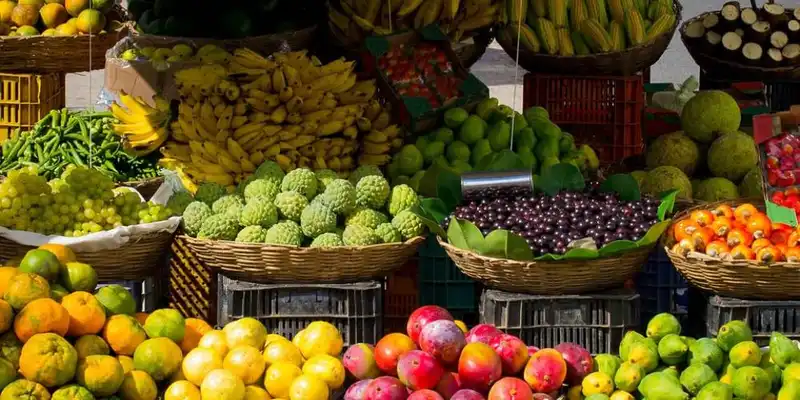 Contacting Suppliers
Soon after determining the items that need to be ordered, the next step is to seek quotes and find the right supplier. This involves a series of frantic calls to the local suppliers, who may or may not have the necessary items. Even if they do, the purchase manager needs to communicate with each Supplier, take notes and assess the offer by comparing it with historical data.

Doing this is both stressful and time-consuming so a better way of placing orders is by making use of innovative solutions. These innovations let you contact the right suppliers, compare quotes and place orders at the click of a button. Managing suppliers is not an easy task not unless you unleash the power of technology to get things moving in a smooth manner.

Restaurants need to manage their prices despite constant price fluctuation, which is one of the biggest challenges faced by this industry. Although most restaurants overcome this issue by having long-term contracts in place, most tend to have more than one supplier and a predetermined price band. Now, you can conveniently look for the best offer within your network of suppliers.

Multi-Location
Restaurants that have a chain of five or more branches face the additional challenge of identifying what may already be available with other branches, before placing any fresh orders. This involves internal communication and exchange of information between easily commutable branches.

Lack of Scientific Techniques
Most restaurants do not realize the need to calculate the precise measurement of ingredients that go into each recipe. Usually, the required ingredients are ordered after consulting the chef, which may not always be accurate. As this inaccuracy can cause further discrepancies, it is critical to make use of more scientific techniques such as batch recipe testing. Batch recipes indicate the precise quantity of ingredients that go into each recipe, which eliminates guesswork.

Also, doing this helps restaurants plan their pricing more effectively. As a result, the restaurants can then deliver the menu items without losing revenues.
Essentials of an Ideal Order Management System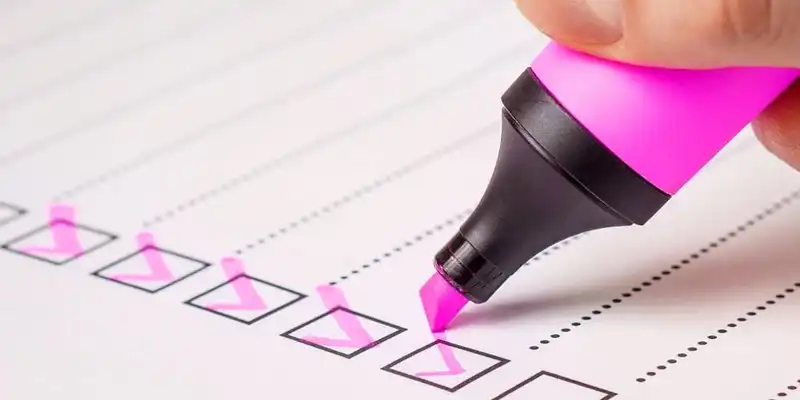 The food and restaurant industry is one of the most dynamic and demanding industries, which requires the simultaneous execution of multiple tasks. So, the key to effectively manage a restaurant revolves around the management's ability to prioritize tasks and promptly execute them. This can only be achieved with a robust purchase and order management system. Let us now look into some of the core essentials of an ideal order management system.

Time and Resource Management
With no weekends off, managing the resources of a restaurant involves rotating shifts and cascading of tasks to available resources. So, running a restaurant involves multi-tasking at all levels and that too within a limited time-frame.

Due to this demanding nature of the food and restaurant industry, minimizing the amount of time spent on tedious tasks such as inventory management can help maximize revenues. So the tool used for inventory management must help minimize the amount of time taken to place orders and make the necessary purchases.

High Level of Accuracy
A robust order management mechanism aids in the effective utilization of the restaurant's resources, and must, therefore, demonstrate a high level of accuracy. After all, an accurate and reliable purchase order management mechanism plays a critical role in maximizing revenues and ensuring customer satisfaction.

The right mechanism helps prevent overstocking and understocking, both of which can prove to be detrimental to the restaurant's cash flow. While under stocking hampers the restaurant's ability to execute orders, overstocking results in wastage.

Lets Multiple Users Communicate
A restaurant's order management requires inputs from the chef, purchase manager, stock manager etc.

So, keeping track of the inventory without a common platform for everyone to communicate, could make the process cumbersome. An easy way to eliminate that possibility is by using an order management tool that comes with an in-built chat engine. So, all the communication made within this chat engine would be readily available for future reference. As a result, this could help calculate consumption and minimize losses caused due to wastage and internal thefts.

Prevents Overstocking
Overstocking can sink a restaurant in no time by shrinking the revenues due to an increase in wastage. So the key is to avoid overstocking by keeping track of what's available on the shelves.

Therefore, an effective order management mechanism would either eliminate or significantly minimizes wastage. This is only possible with a real-time inventory tracking tool that can be accessed remotely. That makes it easier for the restaurant's staff to make entries of the food items consumed, without leaving the kitchen.

Since mobile applications are accessible from almost anywhere, it can be constantly updated. This, in turn, provides the list of the current inventory on the shelves, which helps prevent overstocking.

One-Stop Solution
An order management tool that goes a step beyond merely recording the available items is critical for effective inventory management. Besides providing real-time data regarding the available stock, the tool must also enable internal communication and provide necessary insights. Using different tools for each of these tasks can lead to chaos and confusion.

So, there arises a need for a one-stop solution that helps access real-time data, lets the staff communicate internally, and also provides historical reports and records.
How Purchase Order Management Can Help Reduce Food Costs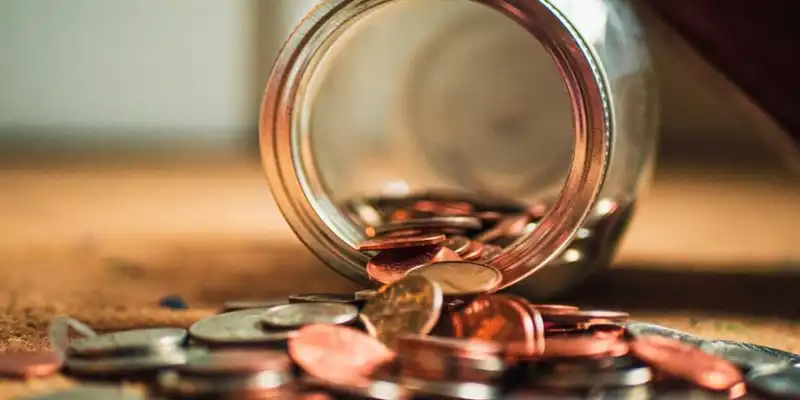 Purchase order management can help maximize revenues by reducing overheads and controlling costs in an effective manner. With the competitive pricing strategies adopted by restaurants, this cannot be achieved by using the traditional methods, which are erratic and time-consuming.

A technologically advanced order management tool can solve this by helping reduce costs. Below mentioned are some key traits that any restaurateur must look for, in an effective order management mechanism.

Discover Local Vendors to Get the Best Deals
No matter how strategically you plan your supplier contracts, there are going to be times when they run out of stock. This situation causes panic and unless you have the right order management tools, finding another local vendor could be time-consuming.

To avoid such issues, you can make use of comprehensive order management applications that let you locate other local vendors. This saves time and prevents you from rushing into a bad deal during such adverse situations.

Access Up-to-Date Prices
Restaurateurs must have access to the most recently updated supplier catalogs in order to get the best deal. Although the pricing largely depends on the type of understanding or contract you have with your suppliers, there are going to be exceptions. So by accessing up-to-date information, restaurateurs or purchase managers can save time and also make the most profitable decisions.

Get Better Insights
Previous references help in making sound purchase-related decisions and are an integral part of the order management process. Since most order management applications let restaurateurs access historical data such as reports, order confirmations or cancellations, it aids in the decision-making process.

So, if you are using the services of a new supplier to purchase seasonal ingredients, then you know the price band that you need to stick to. This prevents making wrong decisions and helps negotiate better deals.

By preventing overstocking of inventory, a restaurant can greatly minimize wastage, which translates into higher revenue. However, this requires placing prompt orders, making timely purchases, setting reasonable storage limits and training the staff to effectively use the order management tool. As order management involves several tasks, managing them with a mobile application is a welcome change.

Aside from helping identify loopholes such as wastage due to overstocking, it also helps simplify the entire process by offering a platform for the staff to communicate. With certain other measures in place, a restaurant can greatly minimize its overhead and maximize its revenue.