How Strong Order Management Leads to Better Supplier Relationships
How Business is Done in the Food Industry
Businesses in the foodservice industry are well aware that good quality food that fits well with their target audience's palette is vital for their success and this is one of the main reasons why a customer returns.

High-quality food is always prepared with fresh and well-kept ingredients sourced from different food suppliers. This is why selecting a credible, economical and dependable vendor is extremely important.

On the contrary, if your suppliers are not abiding by industry-relevant standards, then the quality and taste of your end-products will not be up to the mark. In turn, this will diminish your restaurant's goodwill and reputation.

As a matter of fact, due to supplier-related challenges, rising food costs, increased wages, etc. 60% of restaurants fail to make it past the first year, whereas 80% of them close down shop within five years.

Therefore, you have to be diligent in finding the right supplier and it is crucial that you maintain a good relationship with no communication barriers.

Simply put, in order to reach a good position with good sales, better market share and repeat customers, a restaurant needs to have good ambiance, excellent food and most importantly, the right supplier.

We have prepared a detailed guide to help you learn how to find the right supplier, and how to manage and handle all your vendors in a systematic manner.
Establishing a Streamlined Supply Chain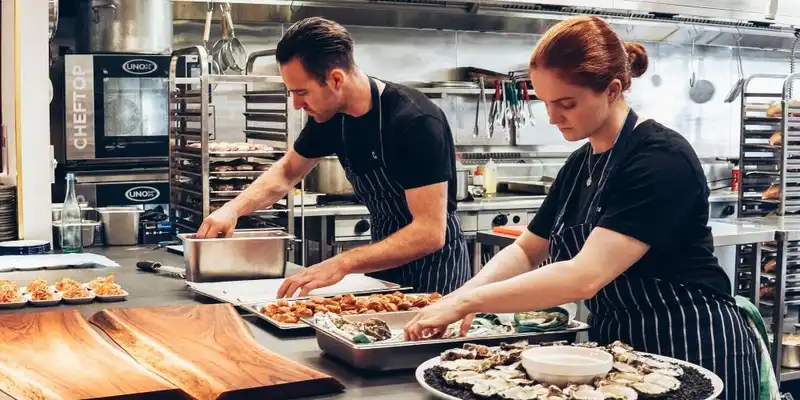 A restaurant needs to be stocked with adequate inventory to serve its many customers at all times - they also have to be prepared for unexpected scenarios such as increased orders of a particular dish.

First, you need to consider how much inventory do you need at hand and from where, and how much of cost you can bear.

Remember, a considerable amount of costs can be reduced by controlling expenditure on inventory acquisition.

This is done by understanding

Prior sales - Examine what the trends are saying. Was there a seasonal spike or slum? What minimum order quantity was sufficient in the past?
The amount of stock currently at hand - Stock which was left behind from the last order. How much is it? How close is it to its expiry? What were the reasons that all of it didn't get used?
Potential sales The expected sales, should you order more or less than your usual amount.
By doing this, you can gain important insights such as
What needs to be ordered
When the supplies will be needed
The quality of the procured items
The price that can be managed while still making a profit
Initially, many restaurant owners purchase the required supplies on their own, but they soon realize that managing the restaurant's inventory and running it is not as simple.
After all, running down to the market for each ingredient can be extremely time consuming and inefficient not to mention more expensive if you don't buy in bulk.
And so, the practical approach is to hire a single distributor or multiple suppliers.
A Sole Supplier vs. Various Vendors
If you rely on one supplier or distributor, you may get the benefit of fixed pricing for a predefined period even if there are price hikes, your inventory costs will not appreciate.
If you are planning a seasonal menu, you can maintain a consistent profit as your retail price and procurement costs will not fluctuate.
Relying on multiple suppliers gives you better choices and prices since there are many suppliers, bargaining becomes easy and you can narrow down to a cost-efficient inventory ordering solution.
The good news is that suppliers want to gain your business, so they offer exceptional quality, better pricing, and value-added services.
Though your options are clear, a lot more goes into choosing the right supplier because, like customers, your selected vendors can also make or break your business.
How to Find and Hire the Right Vendor
Unless you are self-sufficient, i.e. you harvest your own crops, handle your produce, etc. You have to rely on a supplier. In short, everything that your employees use and customers consume comes from a supplier, so their role is integral for your success.

Remember, overpriced stock leads to reduced profits whereas lowering costs may disrupt quality, leading to bad customer reviews, reputation and brand image.

Also, chances are that poor quality ingredients may lead to food poisoning and other foodborne illnesses this will not only affect your next inspection and grade, but will also affect your reputation in the market.

Therefore, you need to strike a balance between your costs and required quality by taking the following aspects into account while choosing a supplier

To establish your potential vendors' credibility, their references should be thoroughly checked. For this, reach out to all the given references and find out about their experience with the vendor.
Check if the vendor offers samples; prepare your meals with those samples to see if they match your standards. This is done because low costs may lead to compromised quality; so you need to ensure that you always get high-quality products and you need to avoid cheaper alternatives.
Inquire how meat, fruits, and vegetables are sourced, packed, stored and shipped; this information is important to ascertain quality control and to ensure that you will always be served with the freshest of products.
Handling and hiring many suppliers can be a tedious process, you should consider keeping a few necessary vendors onboard. But if it's necessary to have many suppliers, consider using an order management system to seamlessly handle and control your inventory.
Look at their storage and warehousing facilities to check if everything is kept at the right temperature and what measures are taken to avoid food from being contaminated. Also, consider logistics. Are the required temperatures being maintained while delivering the goods or not?
Negotiate The Best Deal Quantity, Quality, Price, and Delivery Schedule
When choosing your ideal supplier or suppliers, always remember that there is room for negotiation so don't settle for their initial pitch, no matter how feasible it seems.
Start by going through their references and their price-lists, and after bargaining for an improved deal, get all the terms and conditions in writing.
Another important consideration is to decide and inform your suppliers of what delivery schedule fits well with your routine, as many restaurants face issues in getting prompt deliveries.
For instance, receiving orders during the jam-packed breakfast shift may be a challenge, but it would be possible to receive, sort and store items after the lunch shift.
Next, you need to decide on the payment policy. Do dues need to be settled when you receive each order or do you have 30 days or more to pay?
Consider what fits well within your budget and bargain accordingly to reach a good, mutually agreed upon payment plan.
Also, in the spirit of complete transparency and to avoid future arguments and misunderstanding, inquire how special orders will be treated. Will they have extra charges associated with them? How long will be their delivery time?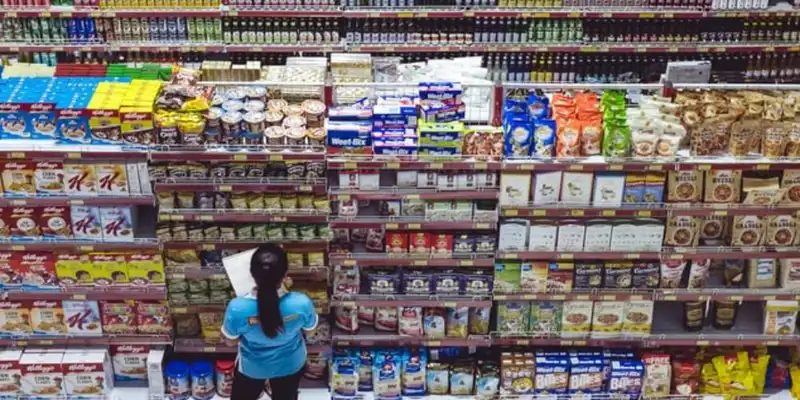 Exchange and Return Policy
Considering how bad food can affect your image, you should choose a good supplier who follows all the FDA approved guidelines.

But what if the inventory you receive turns out to be spoiled or damaged?

For instance, the frozen meat does not smell right, the bread expires by midnight or the vegetables seem stale, etc.

As a precautionary measure, check all items before signing the invoice because many suppliers do not replace items once they have been signed for.

If you place huge orders, going through each item may take hours, which is why the best-case scenario is to choose vendors who allow refunds and exchanges - even if you discover the issue after the order has been received. And, make sure you have all of these stipulations incorporated in your contract to make it legally binding.

Strengthen Your Relationship Aim for a Long Term Partnership
Your relationship with your vendor is essentially like a partnership; you both have your own ways of getting things done and you both would have your own policies to follow.

Despite the differences, you have to find a common ground and make exceptions for each other where required.

To uphold a strong relationship, you need to maintain the three C's communication, coordination, and control.

With proper communication in place, a supplier will ensure that your needs are being met, and all problems and challenges are taken care of.

Also, if you do the following, you will be able to maintain a good relationship in the long-run

Always pay on time as per the agreed-upon payment plan
Know the vendor's policies and make sure you don't have unrealistic expectations that may conflict with their rules and regulations
Always remember that the vendor has many customers and you will not be favored over others
Ensure they have a favorable returns and exchange policy
Get everything written in fine print so that both of you are contractually obligated to follow the initial agreed-upon terms and conditions
How Technology Can Help You Handle Vendors
Gone are the days of manually entering and handling suppliers through a paper or spreadsheets based system. Even though it may seem like a simple and cost-effective solution, this has many challenges that may result in flawed calculations.

This is why you need to have a proper system in place for sourcing, handling, controlling and recording all vendor transactions.

Hence, the ideal solution is to use an order management system to handle all your vendors and overall inventory, as it can help you in the following ways

The system makes sure that you are always stocked up with required items
You have detailed analytics and ordering history in one place; this helps you plan for future orders
All stock is accounted for this reduces chances of wastage and theft
A single centralized software does it all; no need to invest in multiple software for managing suppliers or invoices
All returns and refunds are removed from the overall inventory and the supplier is always kept in the loop
Order processing becomes quite convenient, you don't have to jump between physical files, different spreadsheets or multiple software
Problems are handled as they arise because an order management system reports in real-time
A good order management system also has dedicated phone app you can place and manage orders on the go from your handheld devices
An All-in-One Solution for Your Order Management Needs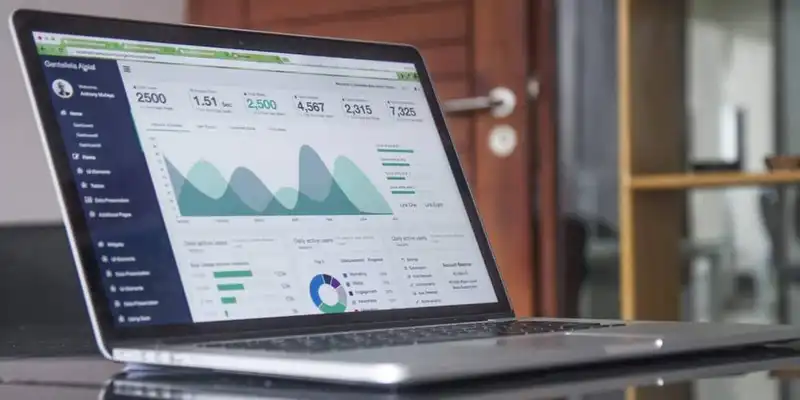 All your concerns and challenges can be put to rest by using ZipOrdering, a single software that efficiently handles all your stock and suppliers.

Here are some of the benefits

Smooth, Swift and Error-Free Order Placement
With ZipOrdering, you can import your supplier's complete inventory to your system while the products currently ordered by you are highlighted.

Additionally, you can create an order guide containing all suppliers and the items sourced from them; this centralized list allows you to place orders to all suppliers simultaneously within a few clicks.

With such features, the chances of human errors are significantly reduced.

Create A Single Comprehensive List Of All Your Orders
Once you have an understanding of your recurring orders, create a custom order list that can be sent to all your suppliers when needed. For instance, you can have a separate list for winters, such as coffee, hot chocolate, etc.

You can pre-define when the orders should be placed automatically or you can place the orders on your own accord when the need arises.

Always Have the Ability to Get Stock Just-In-Time
Since suppliers cater to multiple customers, chances are that some items required by you may run out of stock.

The good news is that with ZipOrdering's built-in search features, you can locate another vendor that supplies your required item.

Get Prompt Notifications
Chasing suppliers regarding order placement can be a challenging process but with ZipOrdering, follow-ups are no longer required.

When an order is placed, the supplier receives an order form whereas you are notified that the order has been placed you are even sent a notification when it is viewed by the supplier.

A Detailed Outlook with Key Analytics
Your complete order history can be seen within one dashboard in an organized manner along with the costs of specific products; for instance, the exact amount of tomatoes, onions, etc.

Also, detailed reports give a holistic view of all incurred costs and pending payments this allows you to calculate how much should be ordered without taxing your budget.

Fit for All Screens and All Devices
ZipOrdering is accessible from anywhere; it works in the cloud and is not limited to your food-based business's intranet. Plus, its responsive interface ensures that all displayed items remain intact on all screens PCs, phones, tablets, etc.

Just download the dedicated app from the Google Play Store or Apple App Store to manage your inventory and suppliers from any place, and at any time.

The Final Verdict
Choosing the right supplier is essential for a restaurant's success; they are the ones who help you in serving quality food to your customers. So once you have the perfect vendor or vendors in your corner, you need to ensure that nothing affects your relationship.

This is why you need a hands-on solution that not only gives you a centralized outlook of your inventory, as well as your suppliers but also saves time and money by reducing dependency on paper documents and multiple software.