Managing Inventory with a Dedicated Order Management System
Introduction
Formulating an efficient logistics strategy requires a thorough understanding of the overall goal, i.e. managing inventory efficiently and keeping your end-users satisfied.

But managing inventory at a cafe or restaurant is slightly different than other businesses because of factors like safety standards, the freshness of served items, and short expiries of raw materials.

In other words, restaurants have to be highly proactive in sourcing, maintaining and managing their inventory from initial procurement until the food is cooked and served. This means that you have to make sure that your suppliers, storage facility, etc. are operating under the required food safety guidelines.

Despite strict laws, the fact is that one in ten people are infected by a food-related illness every year, out of which 420,000 people pass away.

This and much more can be easily managed by a centralized order management system to seamlessly integrate and handle your supplies, invoices and any shortfalls in the overall inventory.
Managing Orders Without a System in Place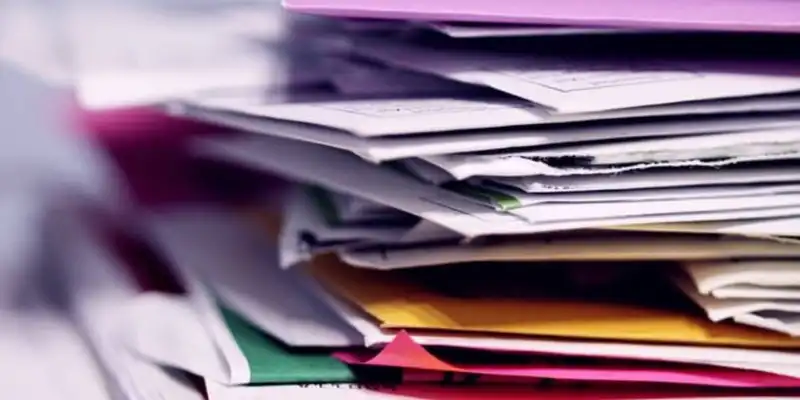 The order cycle involves many stakeholders, which can make it quite challenging for restaurants to source and store fresh raw materials day in and day out.

Some of the key challenges include

Handling, maintaining and analyzing backlogs
Potential room for human error
Misplaced inventory
Being under or overstocked
Timely payment to various suppliers
Logistics issues
Poor communication
Unsatisfied customers
The brand's reputation goes downhill
Loss of loyal customers
What Is an Order Management System & Why Is It Crucial for Business?
In a nutshell, an order management system provides an overview of your stock or inventory; it also helps you track what comes in, what is consumed, and what is left behind. This information gives you insights on how to efficiently handle your finances by highlighting existing loopholes in your system and where you are losing money.

For instance, unsupervised inventory may give some staff members the leverage they need to steal from you and there are also increased chances of your establishment not practicing quality standards.

Additionally, regardless of your operational capacity, you need to acquire various supplies from a single distributor or multiple vendors. Handling all these transactions can be quite challenging, especially for a busy restaurant.

The good thing is that technological advancements have helped create efficient solutions for handling suppliers and inventory with limited chances of error.

Simply put, a well-placed system streamlines the ordering process by handling suppliers and invoices in a seamless manner. As an added benefit, all staff members are kept in check to limit and avoid potential theft.

Overall, an order management system ensures that your stock is enough to sustain predicted demand, and the chances of food expiring and wastage are significantly reduced.
Tracking and Recording Inventory with an Order Management System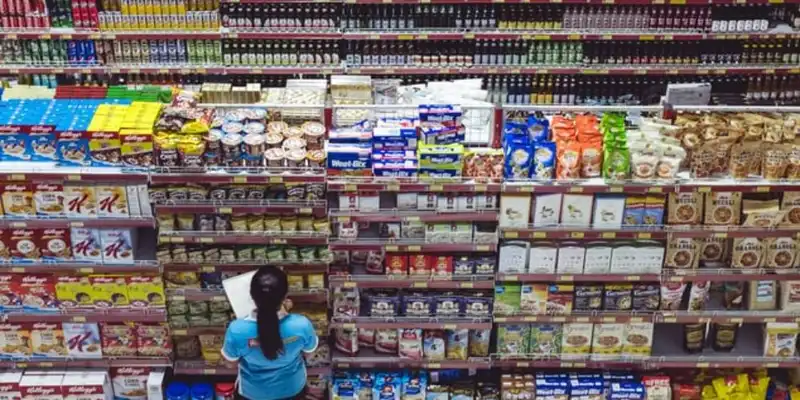 To optimize inventory control, you can break it down into the following steps

Tracking and recording inventory in an organized manner
Developing guidelines for ordering new materials
Ensuring that all items are received on time
Determining when to place your next order
Analyzing trends in customer demand and prior inventory data, and finding room for improvement
While spreadsheets can be used to list and track regular purchases, past prices and the current inventory in hand, this is not an optimal solution. It can be extremely time-consuming to manually update and maintain different sheets, and there are higher chances of human error.
On the other hand, an automated order management system has many benefits and can cater to the following challenges
Track purchases made by various departments and not just one procurement manager
Provide complete transparency in inventory records
Make inventory data accessible to all concerned personnel and departments
Inventory counts need to be updated in your sales system to make sure there is enough stock in hand
Let's delve in further and see how each step of the inventory management process works.
Incoming Inventory
Restaurant managers need to ensure that all items match the orders placed by carefully checking the quantity and quality of the inventory coming in.
Invoices
Invoices are itemized lists of all delivered products with their quantities, quality, and cost per unit. These need to be inspected against purchase orders to avoid the possibility of missing products that you require or receiving products that you never ordered.
However, it is not as simple as it seems; handling invoices can be quite time consuming, so it is advisable to have a policy in place with suppliers that ensures they will be held responsible for any problems incurred post-purchase.
To further simplify this process, an order management system should be in place where all invoices are entered and saved in an organized manner. This will enable you to track everything, including any changes in the cost of raw materials.
Outgoing Inventory
This is a record of all supplies that are checked out from the storeroom or warehouse and shifted to the kitchen where they are used to prepare various menu items.
While you can use simple math to see how much you have and how much has been used, there are many factors you need to account for when calculating outgoing inventory.
For an extremely small business, it is quite straightforward; acquire what you need and record the remaining. But when it comes to larger establishments, chances are that the storage facility is not in close proximity or multiple departments require the supplies.
With a proper system in place, both large and small businesses can streamline this process you don't have to manually note anything or count on your workers to maintain lists of outgoing items.
Requisition Process
Restaurants, hotels and other food-based businesses need to determine what supplies are not being wasted or stolen. Restricting entry to the storage facility does this, and anyone requiring an item needs to fill out a written request.
The main advantage is that managers know the total number and cost of items procured by each department.
Managing Inventory with a Dedicated Computerized System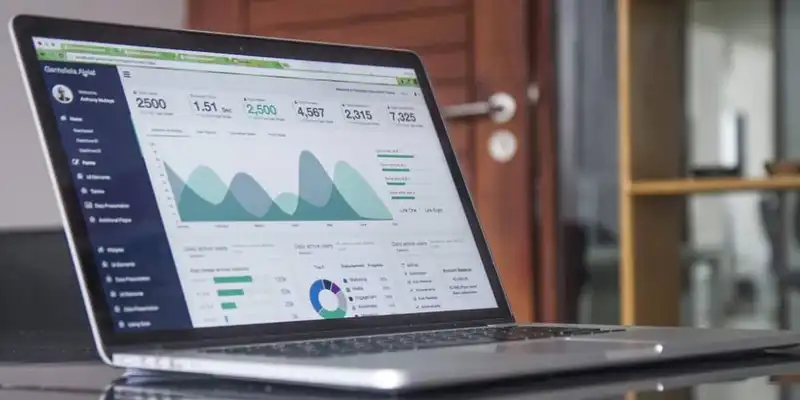 Computerized systems allow restaurants to easily track their current inventory and costs.

In fact, ordering systems can be integrated with a point of sale terminal to populate the column for available stock and also automatically remove items from the list when they run out.

For instance, a meal requires five ingredients and it is served to a customer the integration with the POS system will remove the particular ingredients from the overall inventory.

While managing spreadsheets and taking inventory count manually is possible for many businesses, it leads to higher chances of errors and miscalculations but an automated system with accurate entries can significantly reduce this risk.

Here are some benefits of an order management system

Around The Clock Access
With the advent of cloud-based technologies, businesses are now able to access their order management system from any place and at any time.

Complete Automation
With automated inventory, your reliance on manual labor is minimized which also limits the risk of human errors in order processing and invoice management.

Inventory Management
All items received, used, discarded and returned are recorded in real-time which gives food-based businesses information on what they have in stock and when they should place their next order. The overall aim is to always have stock at hand to meet customer demand and limit food wastage.

A Centralized System
With a centralized system, you never run the risk of low inventory levels. This also means that you always have fresh stock on hand. Plus, it tracks each item used within a meal, which helps in predicting how much of it should be reordered.

Another benefit is that such a system allows you to handle all your suppliers from one dashboard you always know how much stock you have and what needs to be ordered.

Uphold Safety Standards
In the US alone, 3000 people die because of foodborne illnesses, which is why the FDA has set strict standards and guidelines that businesses in the food industry have to adhere to.

Mismanagement of your inventory is one of the most common causes of food getting contaminated. For instance, if you use an expired block of cheese to prepare a pizza, it is likely to give your customers food poisoning.

So, it is vital to efficiently manage your inventory with clear knowledge of expired items and those that are close to expiry. An order management system can automatically track each item and its shelf life.
Choosing the Right OMS
Narrowing down to the right order management system for your business can be done by asking the following questions

Are manual processes completely eliminated?
Does the system operate in multiple locations?
Are detailed analytics available to point out problems and also help in forecasting for the future?
Are third-party integrations allowed in the order management system?
Is the management system scalable or would you have to change it as operations increase?
Do the service providers keep adding new updates and features to enhance its capabilities?
Key Take Away
Items in your inventory have to be utilized before their expiration; it is of paramount importance that all sourced items are at par with demand and your inventory is never overstocked or understocked.
This is why a centralized order management system can provide you the edge you need to run your operations smoothly and efficiently while cutting down on unnecessary costs that come with expired stock.
As one of the best restaurant management software for ordering and tracking inventory, Zip Ordering has a number of features that allow restaurant managers to connect with suppliers, reduce chances of error, track in-house inventory, as well as order history, etc.