Complete Guide to Restaurant Service & Operations Management
Restaurants and foodservice businesses play a vital role in the economy, creating thousands of jobs and supporting several other industries. According to research by the National Restaurant Association, restaurant service industry sales hit $863 billion in 2019 alone.

More than that, however, restaurants, bakeries, and cafes play a vital role in the fabric of society. They provide food to consumers, play host to special occasions, and help to define the cultural makeup of a community, town, or city.

These factors are also why so many entrepreneurs are attracted to the idea of opening a restaurant. But they may be surprised to find out that the odds are often stacked against them. It is estimated that 60% of restaurants shut down within their first year and 80% go out of business within five years.

To run a successful restaurant, owners and managers should have a firm grasp of the core principles of restaurant service management.
4 Principles of Restaurant Service Management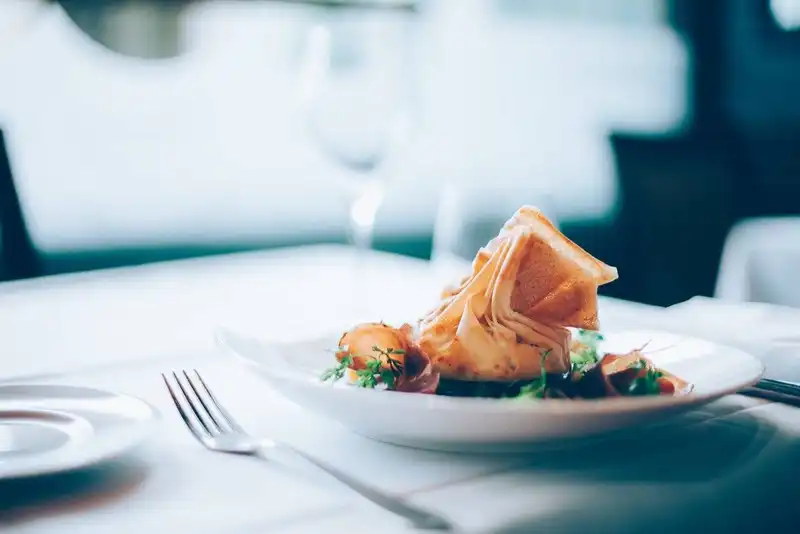 For business owners and managers to deliver a great dining experience, they need to plan their product and service around four basic principles.
Food Safety
Contamination and food-borne pathogens not only cause thousands of diners to become sick each year, but they also put restaurants at risk of facing food poisoning complaints.

Foodservice managers must go to great lengths to enforce food safety and sanitation rules, which typically involve making sure that dining spaces, cook lines, and storage areas are clean, organized, and free of debris that could contaminate food and raw ingredients.
Value
Today's restaurant patrons want value for money - this means good food at reasonable prices. The restaurant's owners and the head chef must sit down to develop a menu that satisfies customers' tastes while ensuring that each item stays within budget.

The estimation of value should also include customer service. Servers, bartenders, hostesses, and even bus staff all play an active role in creating a positive customer experience. Meanwhile, the restaurant manager is responsible for ensuring that both kitchen and service personnel perform at their best and treat customers professionally.
Cost Optimization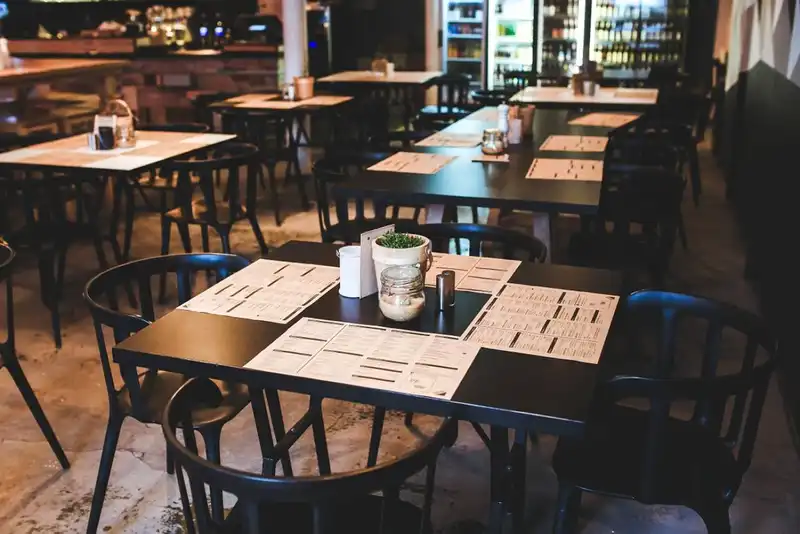 Food and labor costs account for a significant portion of a restaurant's budget. One of the primary challenges restaurant service managers face is balancing this budget - ensuring that customers get high-quality food and beverages while keeping operations as efficient and profitable as possible.

This means tracking spending, analyzing sales reports, monitoring inventory levels, and identifying patterns in demand to better manage stock levels.
Compliance
Restaurants are required by law to adhere to a range of requirements at the local, state, and national levels. As such, food service managers and all restaurant staff must be trained on the laws that affect their respective roles.

Restaurant owners and managers are also responsible for acquiring and renewing all necessary licenses, bookkeeping, paying staff, and complying with all tax regulations.
5 Ways Restaurants Can Deliver Great Service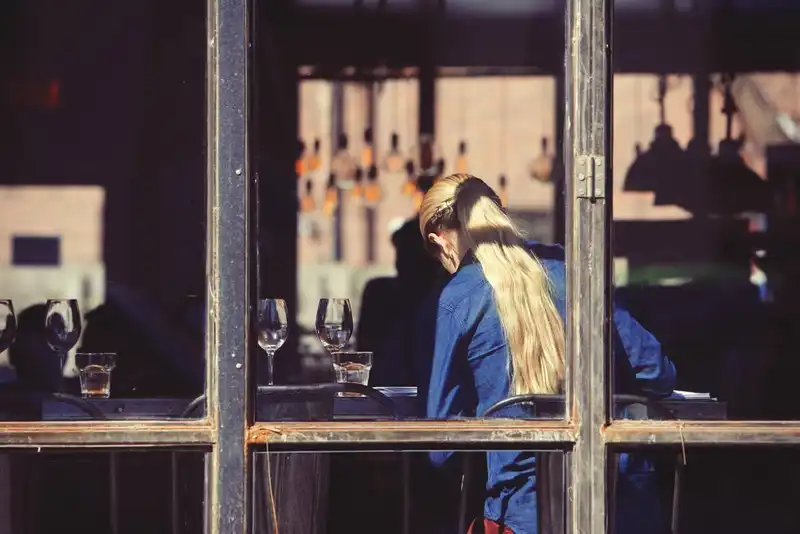 Each restaurant has its own way of doing things, whether it's with the recipes they use, the kind of service they provide, or the atmosphere they create in their establishment. However, all restaurants abide by a few fundamental rules for providing a great dining experience to customers.
1. Show Proper Service Etiquette
While much of the conversation around a restaurant will naturally focus on food, this is just one aspect of the total restaurant experience. This means that restaurant managers and staff should be mindful to provide great service the moment a customer walks through the door. Doing so sets the tone for the entire customer experience.

Below are a few tips on how to interact appropriately with customers.


Greet clients the moment they step inside.
Use respectful titles such as sir, miss, and ma'am. For patrons with reservations, it's a good idea to refer to them by name (e.g., Mr. NAME or Ms. NAME).
Listen intently to customers and don't interrupt them.
Pay attention to customers' questions and respond accordingly. Be sure to know the menu inside and out to make recommendations when asked.

Service staff should also observe proper etiquette. While the exact etiquette rules depend on the type of restaurant (e.g., fine dining, casual dining, fast food), there are a few things that apply in any setting.
When serving a group of customers, the rule of thumb is to start with the guest of honor. If there is none, start with the women, men, then children.
Serve and clear food from the diner's left side. Serve and refill drinks from the right.
Never take away plates while the diners are seated, unless they ask otherwise.

2. Don't Keep the Customers Waiting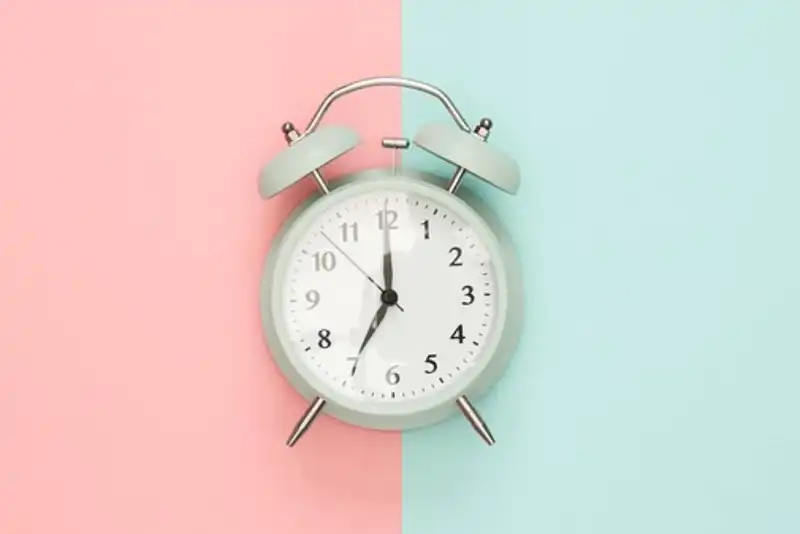 When a customer has to wait several minutes before they can order their appetizer or the first round of drinks, it won't matter if they are served the best steak or cocktail in town, as this will not change their negative impression of the service.

When this happens, it will be difficult to win back a disappointed diner. Even if they love the restaurant's food, they will likely have something to say about the quality of service they received.

Below are a few tips to prevent this problem.


Have enough staff during lunch or dinner service to ensure diners don't have to wait too long.
When a customer orders an item that takes a while to cook, be forthcoming to set their expectations.
There will be times when unexpected problems cause delays. When this happens, be sure to inform and apologize to the customer.
Set the speed of service goals. Speed of service is the time a restaurant takes to serve a customer. By setting goals, managers and service staff can provide a consistent experience based on the items a customer orders.

3. Address Problems and Issues Immediately
The third key to delivering great customer service in restaurants is to develop the finesse to effectively handle customer complaints and problems. Even the most impeccably managed restaurant will run into issues with customers at some point. The solution lies in empathizing with patrons to understand their frustrations.

It is also just as important to manage problems quickly. A frustrated customer will only become more irate if they have to wait and work their way up the management chain. Examples of best practices for dealing with customer complaints include-


Never blame the customer. Even if the situation is beyond the restaurant's control, always empathize to defuse the situation as much as possible.
Ask the customer what their problem is and listen intently.
Stay calm, even if the customer is being unreasonable.
Try to negotiate an outcome that is acceptable to all parties.
Own the mistake and let the customer know that the staff is taking action.

4. Encourage Customers to Share Feedback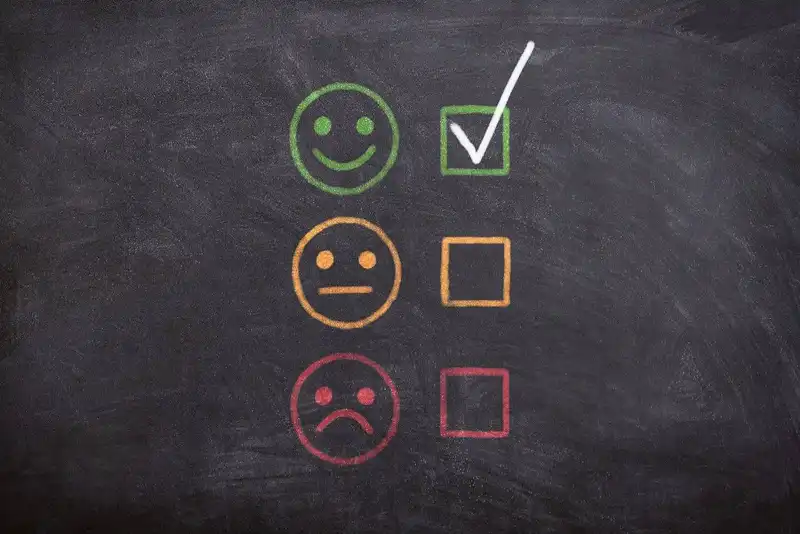 Whether it's through customer feedback forms, online review platforms like Google and Yelp, or social media networks, customers should have a place to share their opinions - good, bad, and everything in between. Encouraging customers to share their feedback and suggestions shows that the restaurant values their opinions, which can be enough to get them to come back.

For managers, feedback is how they can discover if the restaurant is doing something right or if there is a critical issue. Customers' comments can provide a wealth of insight into areas and processes that can be improved, creating better food and dining experiences.
5. Leverage Technology
Today's customers expect to be able to order food and make table reservations online. Incorporating technology into the restaurant's operations can help staff become more efficient while giving customers a convenient way to interact with the restaurant's services.

Examples of restaurant technologies that customers look for include-


Online Ordering - Giving customers the ability to browse the menu and confirm their orders on their phones can make the dining experience convenient. It also allows patrons with reservations to order their food in advance, which means they can have their food served immediately after being seated.
Online Table Reservations - Customers will appreciate having the ability to not just book a reservation but also to choose which table they want.
Free Wi-Fi - Research shows that 65% of customers expect quick-service restaurants to have Wi-Fi service.

Practical Ways to Improve Restaurant Operations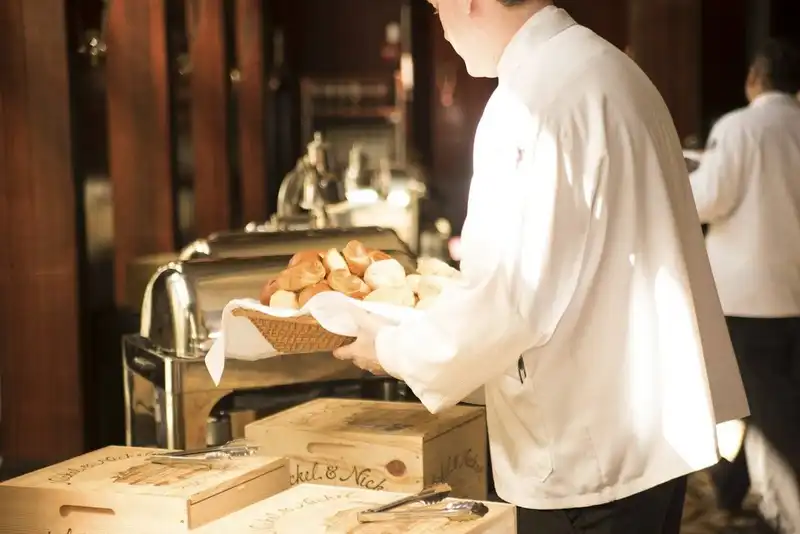 Managing a restaurant can feel like a constant exercise of putting out fires and staying on top of everything, then doing it all over again the next day. Naturally, this can place a tremendous strain on restaurant managers. As a result, efforts to improve restaurant operations end up on the back burner. However, this can lead to inefficiencies that bog down processes and affect the dining experience.

To prevent this from happening, managers can focus on four key issues to ensure the restaurant is continually improving.
Understand Operating Expenses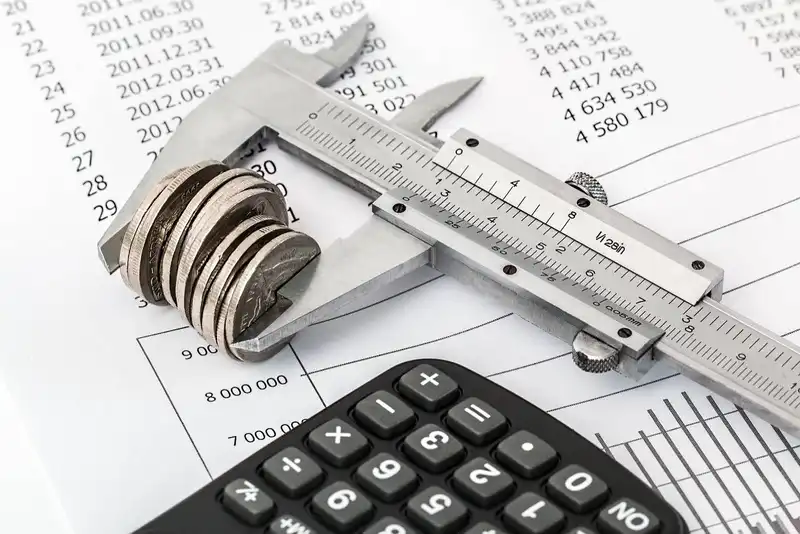 A restaurant's operating costs can quickly add up and become difficult to monitor. Common expenses include-


Utilities (energy, water, broadband)
Marketing and sales promotions
When it comes to managing a restaurant's operating expenses, managers can focus on these functions-
Monitoring Costs - Tracking costs effectively requires having complete visibility of spending at all times. Using a digital platform makes it easy to track costs through real-time reports and alerts.
Forecasting Costs - Effective forecasting allows restaurant managers to predict their spending. For example, monthly salary data can be used to project the costs of labor wages in the next quarter. This allows managers to make informed staffing decisions.
Purchasing - Routine purchasing tasks needlessly slow down the processes. By using digital procurement platforms, managers can track purchase orders, monitor supplier relationships, and re-order supplies.

Enhance the Customer Service
Customers are the lifeblood of any business. The best restaurants know that customer service is essential not just to revenue generation but also to customer loyalty. When it comes down to it, it's cheaper to keep existing customers than to attract new ones.

By consistently creating memorable and positive dining experiences, a restaurant can build a loyal following, with customers doing the marketing for the brand through word of mouth.

The best way to understand what kind of experience customers want is to simply ask them. Encourage customers to share their feedback at the most convenient channels and pay attention to their complaints and suggestions to make the necessary adjustments.
Make Cleaning Improvements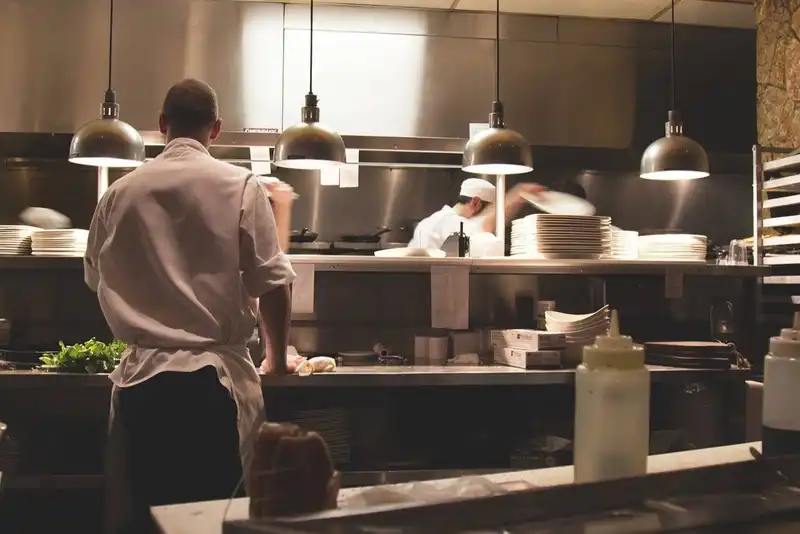 Cleanliness isn't just about making sure the restaurant looks presentable to customers. It's also about basic food safety and preventing incidents that cause patrons to fall ill.

Fortunately, cleaning is a relatively straightforward process that thrives in routine and standard procedures. For example, managers can create a daily cleaning schedule for kitchen staff after dinner service, a weekly schedule for the weekends, and a quarterly or annual deep clean that may involve a professional cleaning crew.
Create an Omnichannel Experience
Consumers want to be able to interact with brands through any channel they want and move seamlessly between physical and digital spaces. To do this, restaurant managers need to have the right digital infrastructure set up.

Consider rolling out a platform that lets diners do the following-


Book table reservations on an official app or website
Place orders for takeout or delivery
From fast-food chains to fine dining restaurants, any business in the foodservice industry will benefit from understanding these principles and strategies.